---
1913 Shutt Professional Mandolin
Style: A #2 Number: 2505
Made by the Shutt Mandolin Guitar Company, 1913
Topeka, Kansas
Carved top and back with F-Holes
Neck joins body at the 13th fret putting the bridge in the middle of the instrument. Scale Length = 13 1/8"
Elevated pickguard and elevated fingerboard.
Adjustable bridge.

---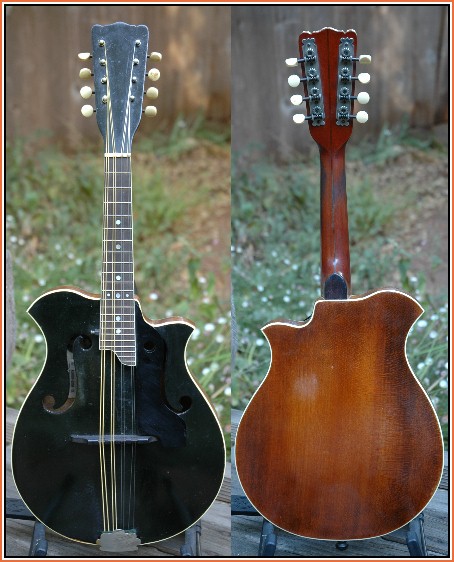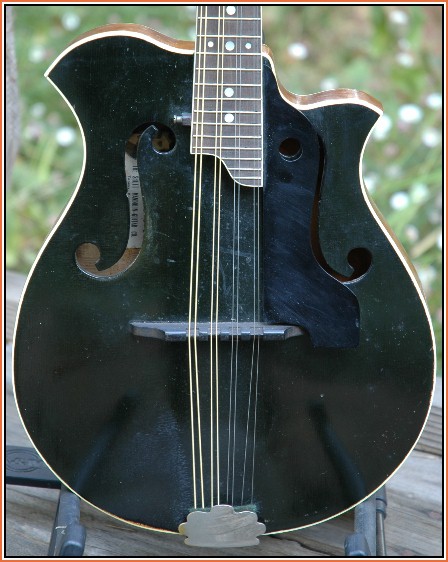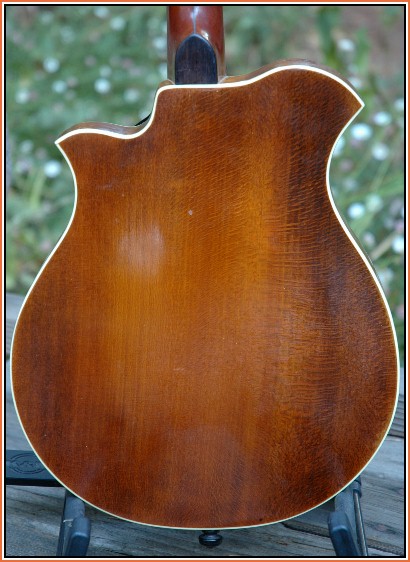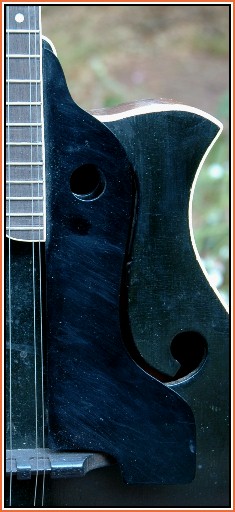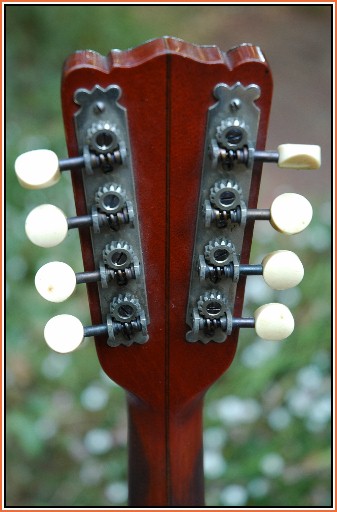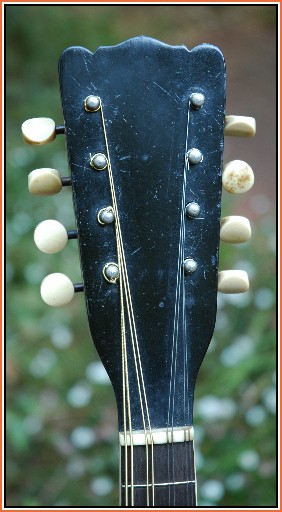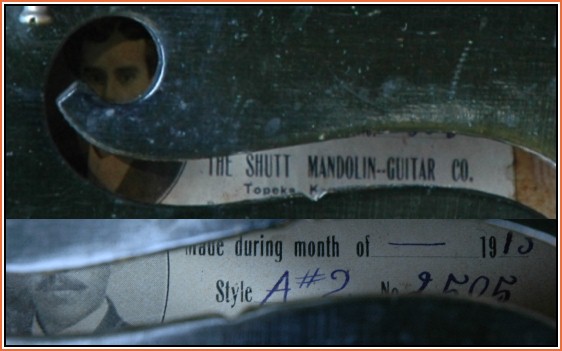 ---
This instrument is For Sale: $3200.00
---
---
---
To see other instruments in the Players Vintage Instruments "Museum" please Click here
To see instruments For Sale at Players Vintage Instruments Please Click here Thanks
---
Contact:
Lowell Levinger
Players Vintage Instruments


Email us at: info@vintageinstruments.com
---
All images and text on this web site are :
Copyright 1997-2013 by Players Vintage Instruments.
---