1891 ca. Howe Orme Cello Mandola #294
Scale Length = 20"
Converted to a 5 string tenor guitar
With the addition of a new nut and bridge
Can easily be converted back to mandola if desired
All original with no cracks or issues.
Unbound mahogany back and sides
Strong sound and works really well for the conversion.
A lot of punch in a pretty small package.

---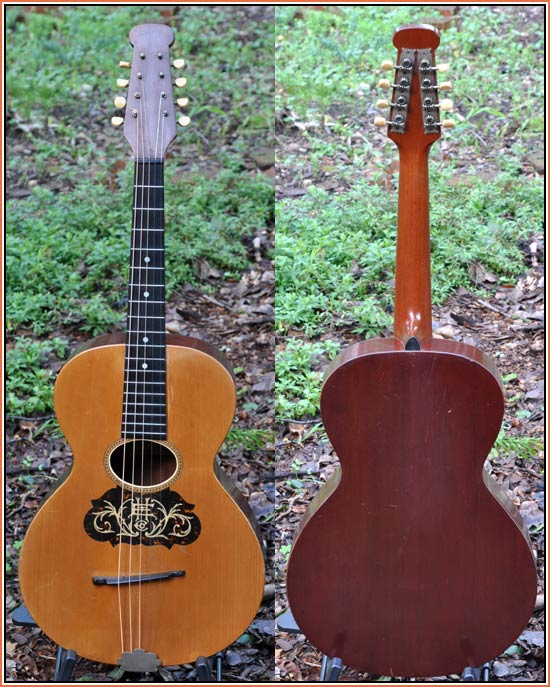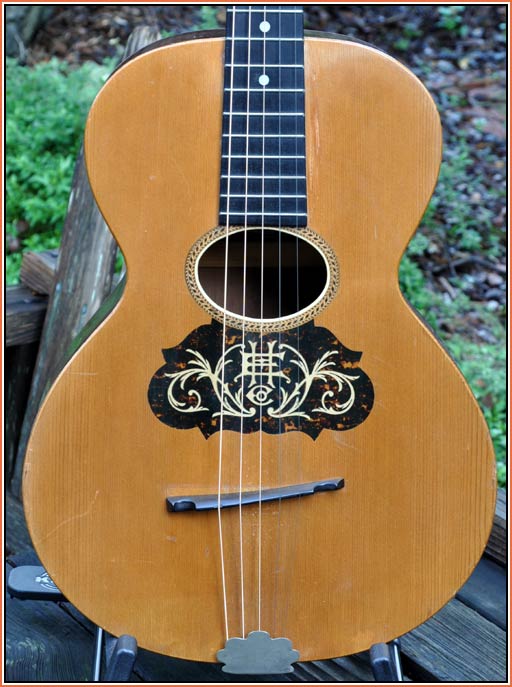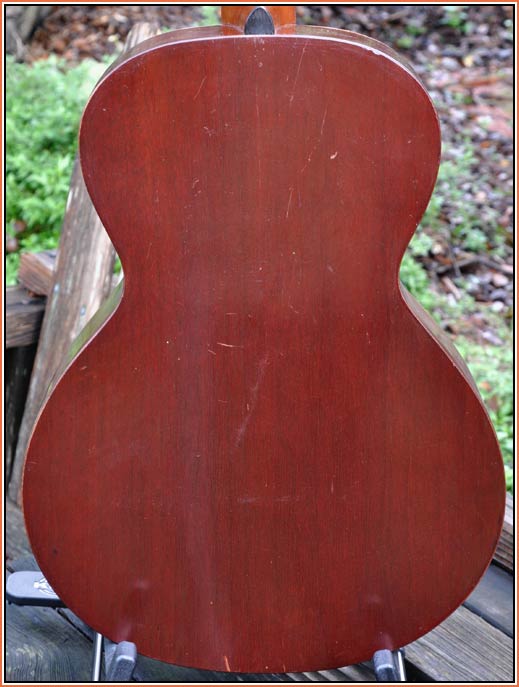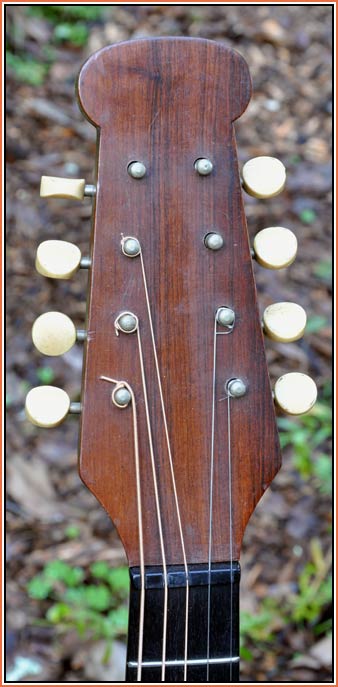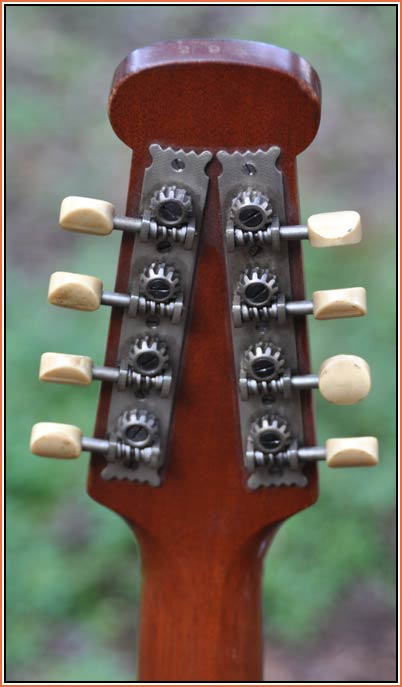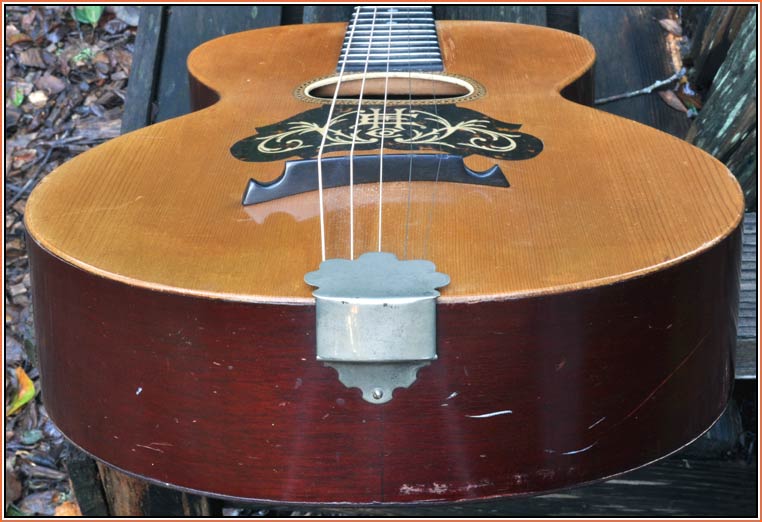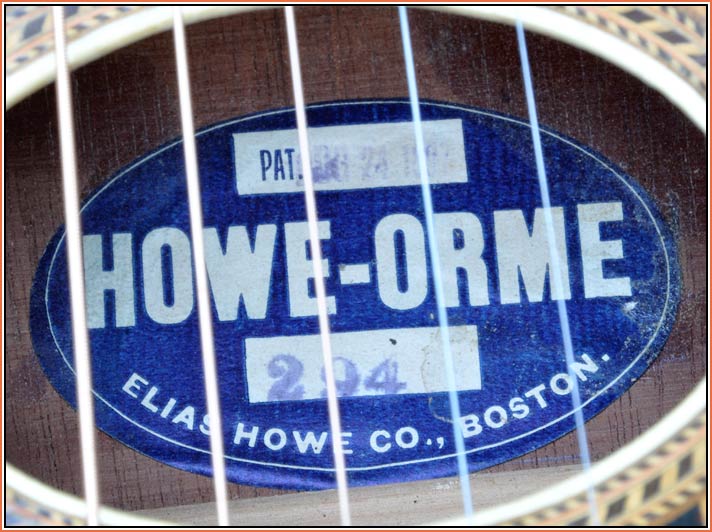 ---
---
This Instrument is For Sale - - - Price: $3250.00
---
---
All images and text on this web site are :
Copyright 2004 - 2013 by Players Vintage Instruments.
---