ca. 1912 Dayton Guitar Banjo
Venetian Scene on the Skin Head
Multi wood laminated rim
Nice low action,good setup, easy to play and a well behaved sound.
If your initials are "JS" (Hello John?) then this is for you.

---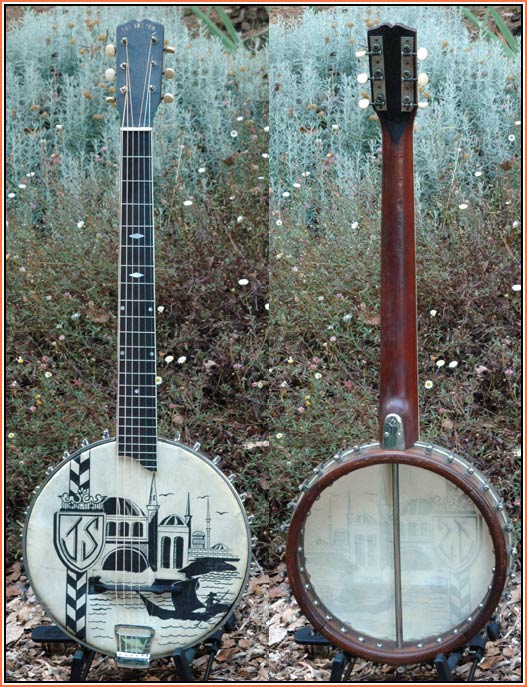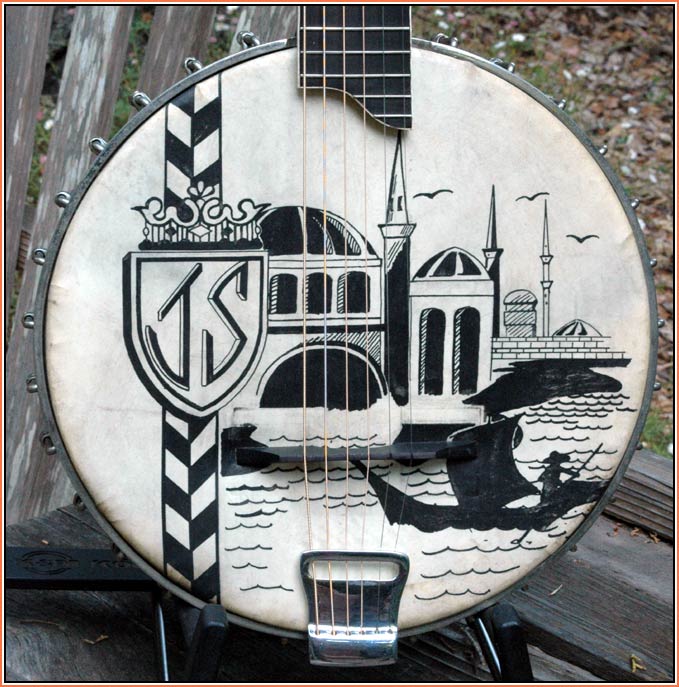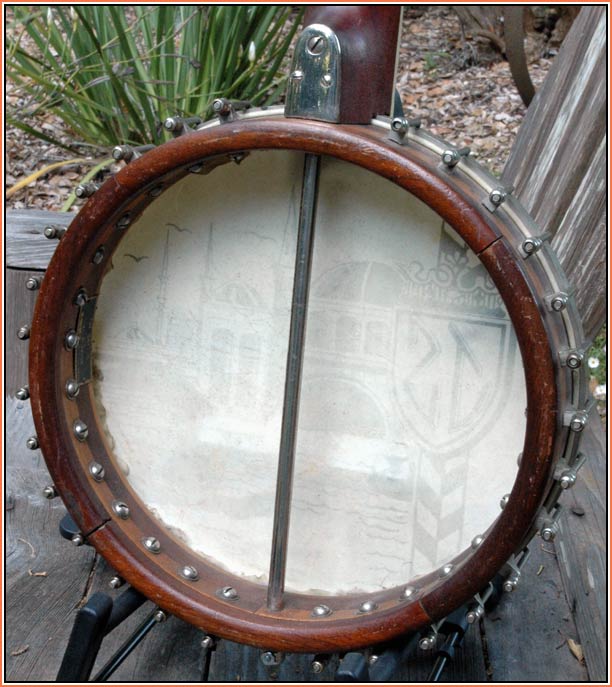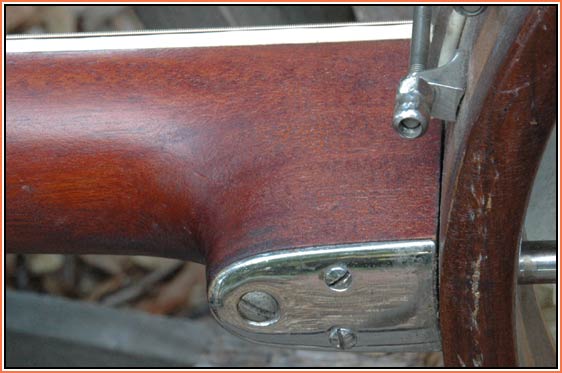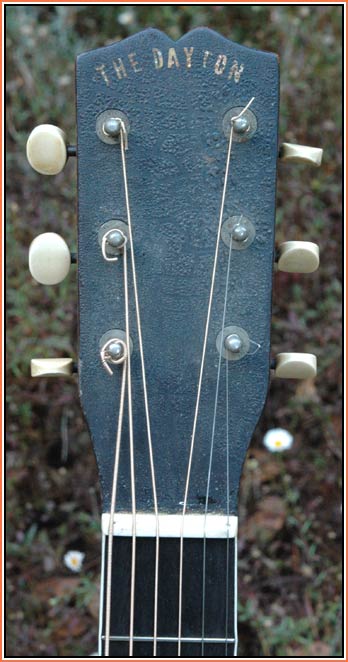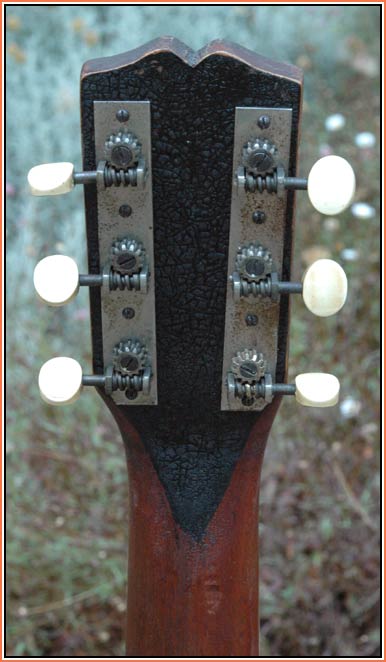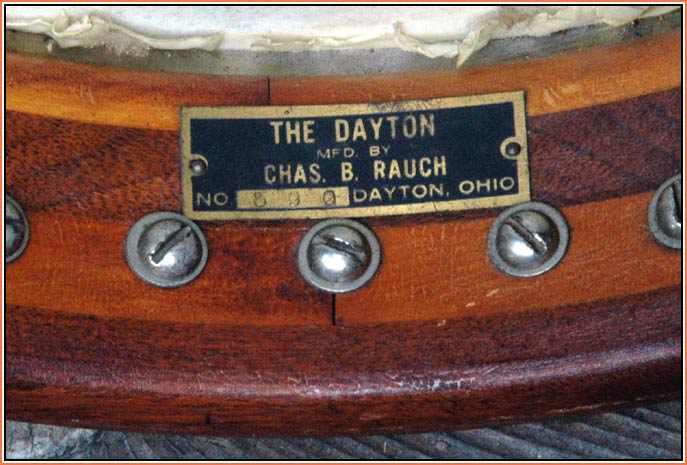 ---
---
This unique guitar banjo may be purchased for $2,500.00
---
---
All images and text on this web site are :
Copyright 2004 - 2009 by Players Vintage Instruments.
---