Two "The Dayton" Banjos
Ca. 1910 - 1914
The Banjo Mandolin is elegant and substantial and is manufactured by The Dayton String Instrument Co. and is #1506
Note the metal plate on the heel and the holes in the tension hoop to which the brackets attach
The Five String banjo is much earlier being manufactured by Chas. B. Rauch and is #809 (The "The Dayton" mandolins pictured on their page in The Museum have serial numbers of #1124 and #1125)
It shares the same tension hoop holes of the banjo mandolin and the laminated rim design and peghead inlay. It also has a fingerboard extension giving it 26 frets.
But ... it has a metal head !!

---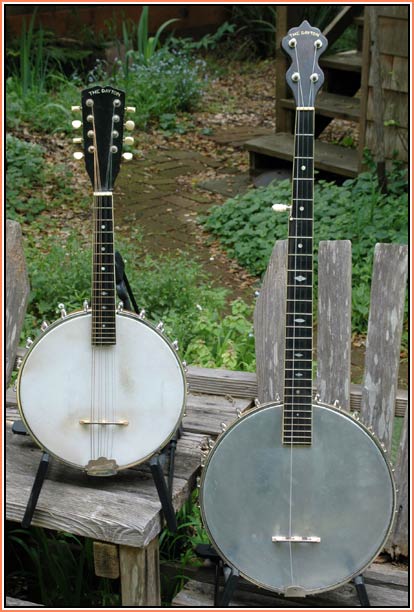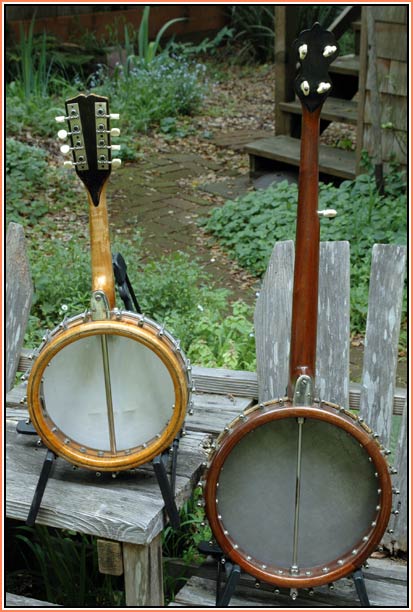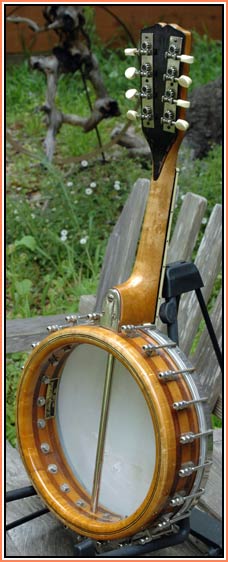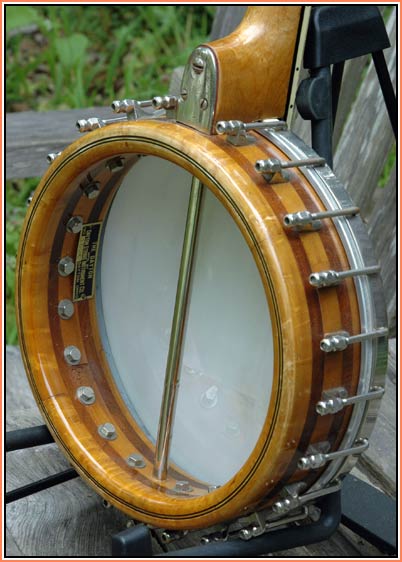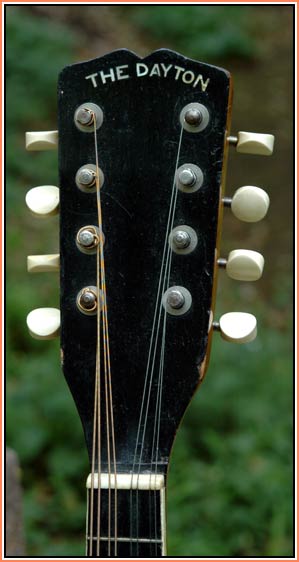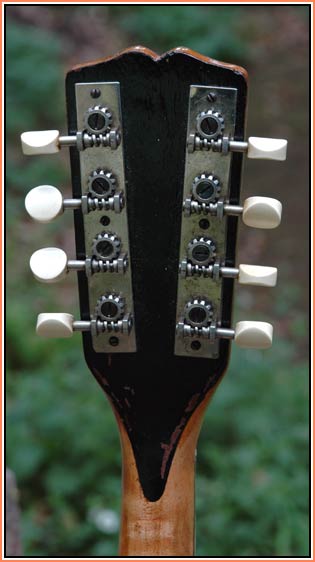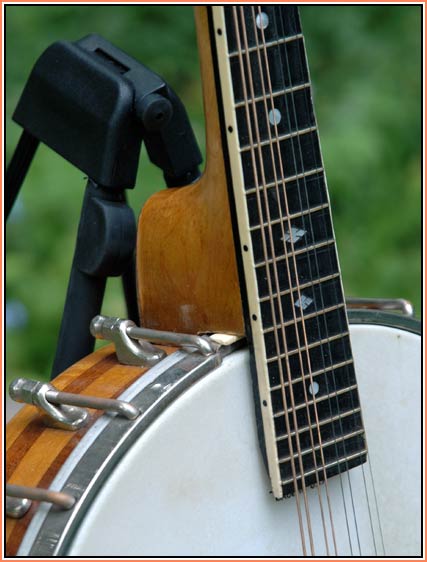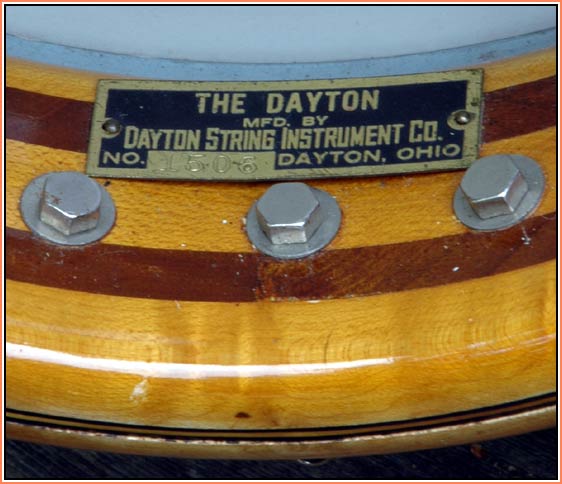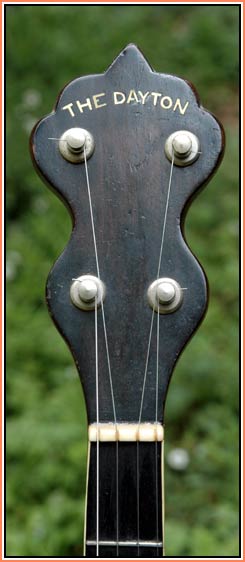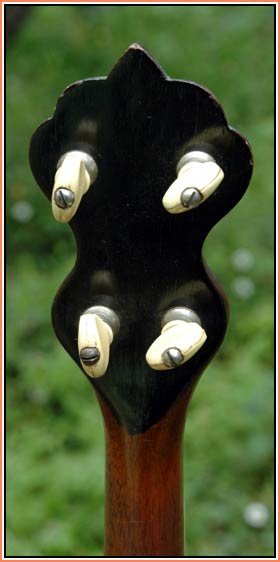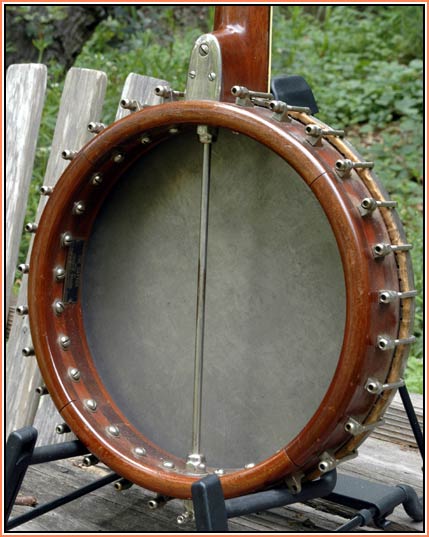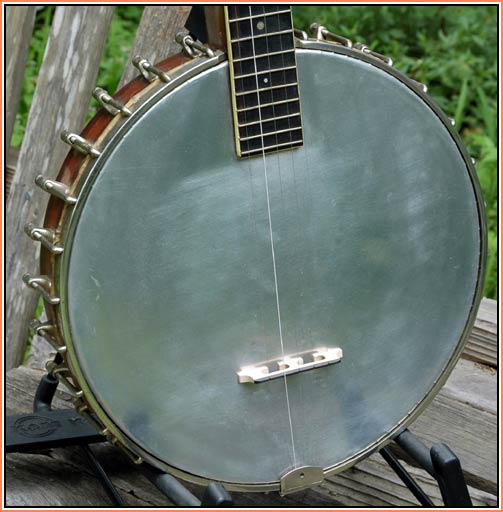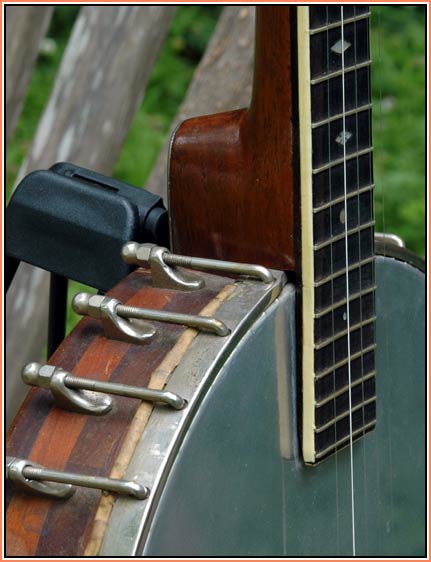 ---
---
To see other instruments in the Players Vintage Instruments "Museum" please Click here
To see instruments For Sale at Players Vintage Instruments Please Click here Thanks
---
Contact:
Lowell Levinger
Players Vintage Instruments
415-669-1107


Email us at: info@vintageinstruments.com
---
All images and text on this web site are :
Copyright 1997-2013 by Players Vintage Instruments.
---