1925 Gibson TB-5 Mastertone Banjo
Original Ball Bearing Tone Ring
Conversion Five String Neck currently mounted
Probably Late 1925 since it has the holes in the skirt but the Mastertone block in the fingerboard instead of the headstock.
Original pegs used from Tenor Neck
Tenor neck and original rim in EXC+ condition
Sweet strong sound.

---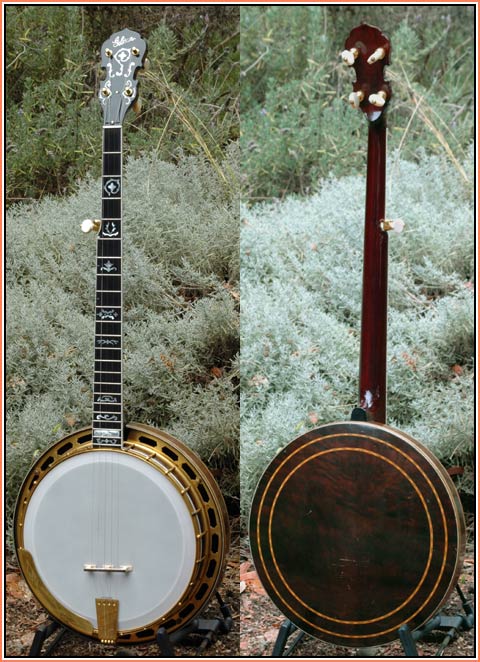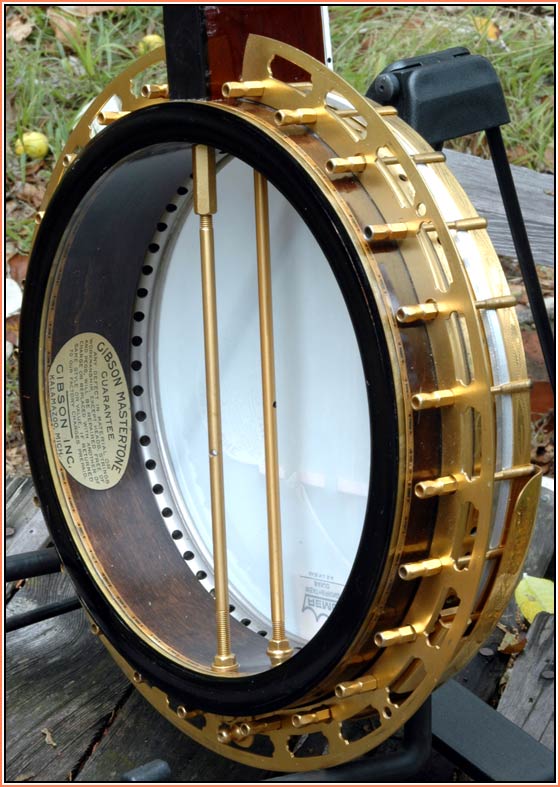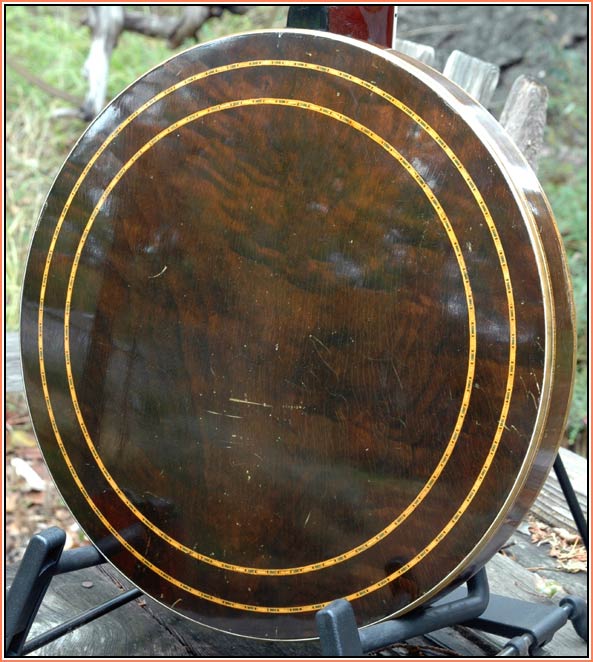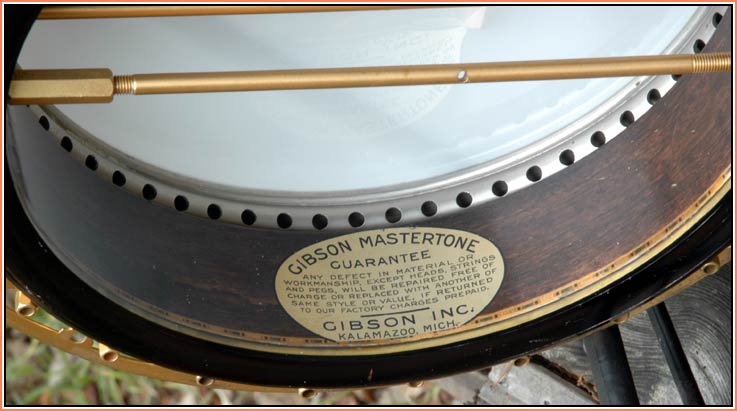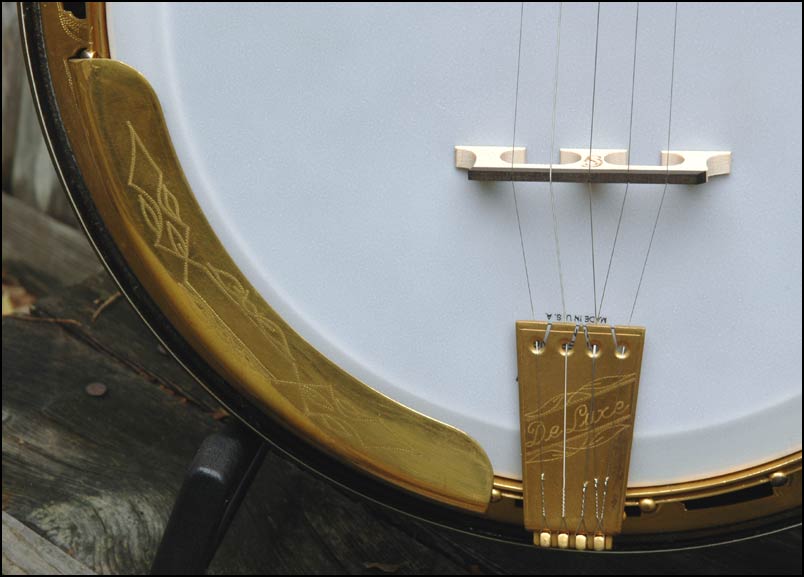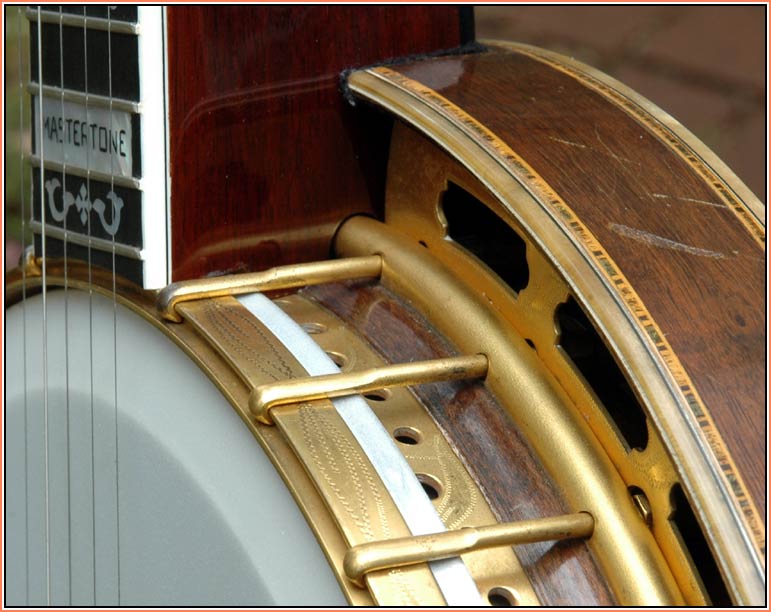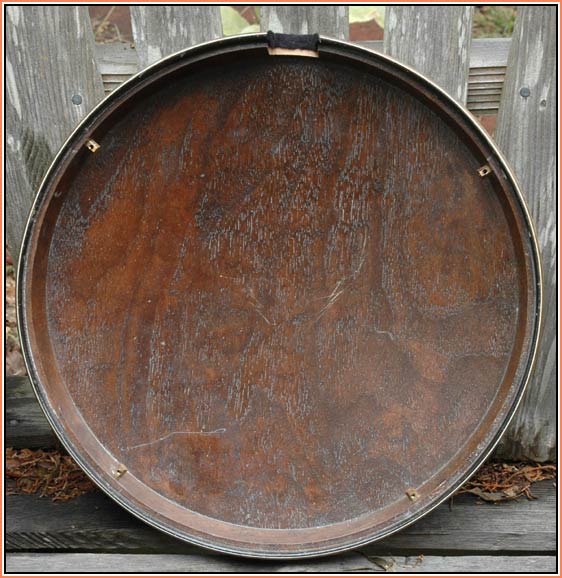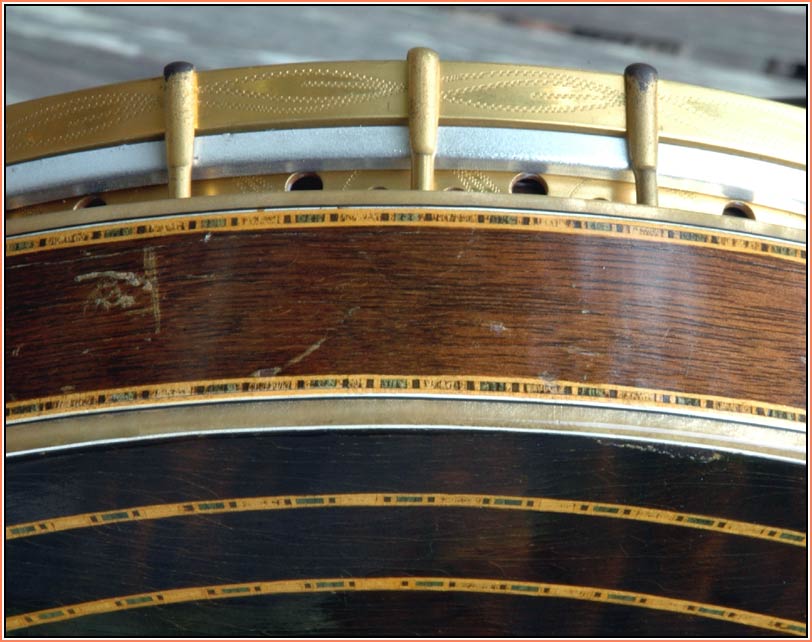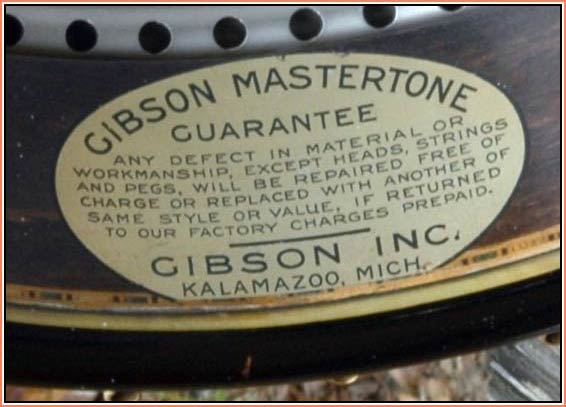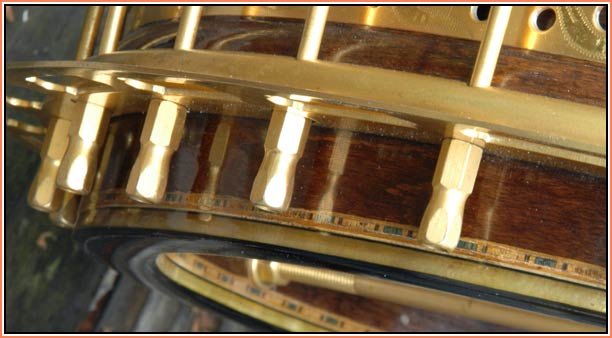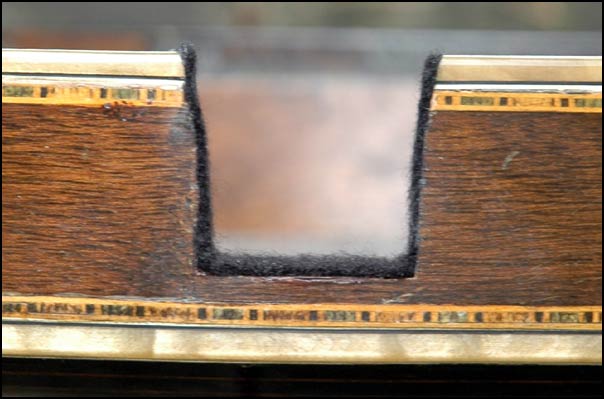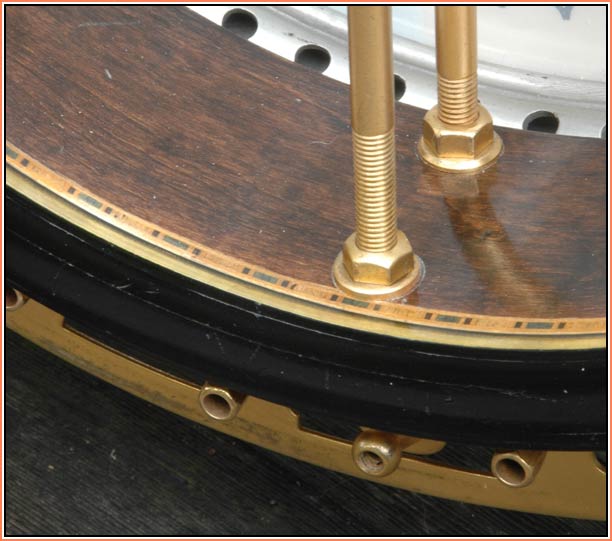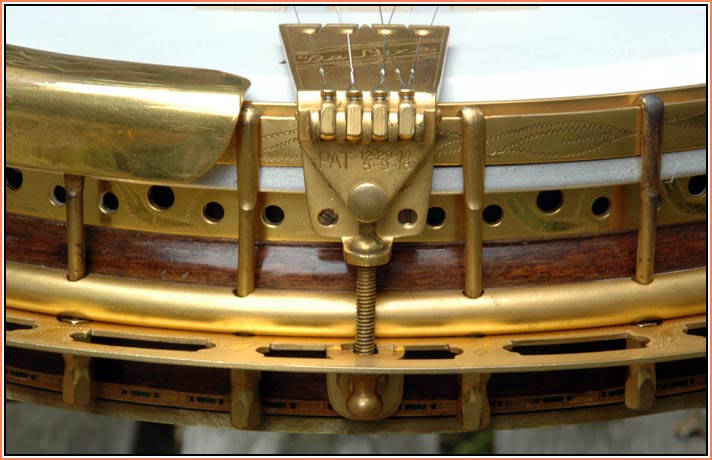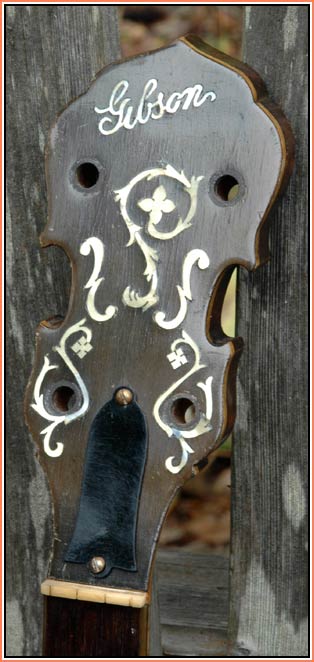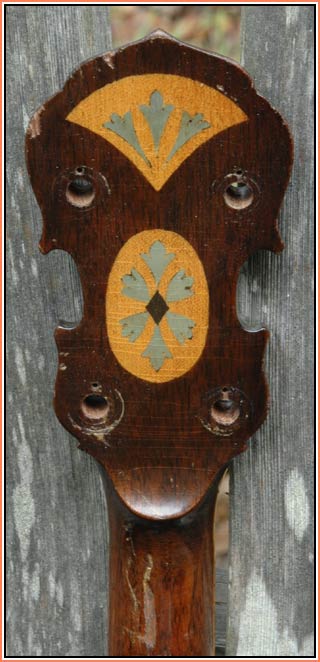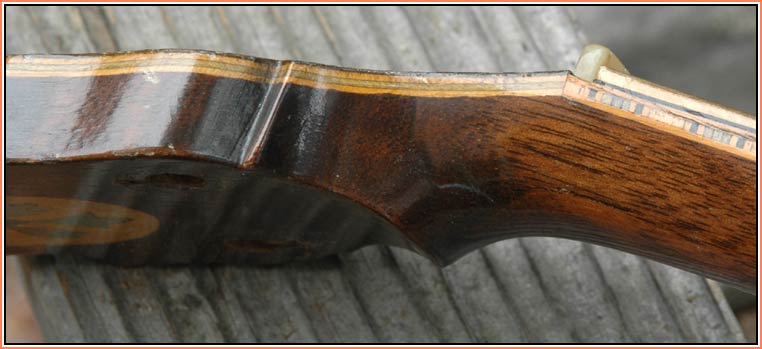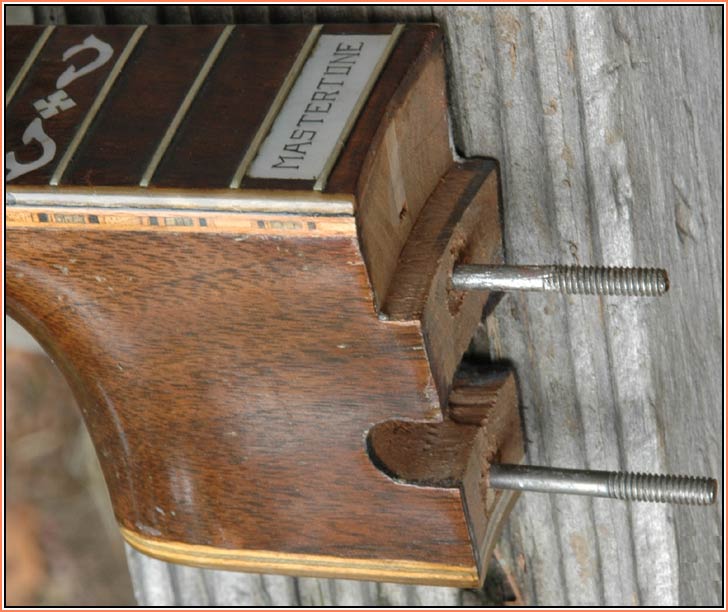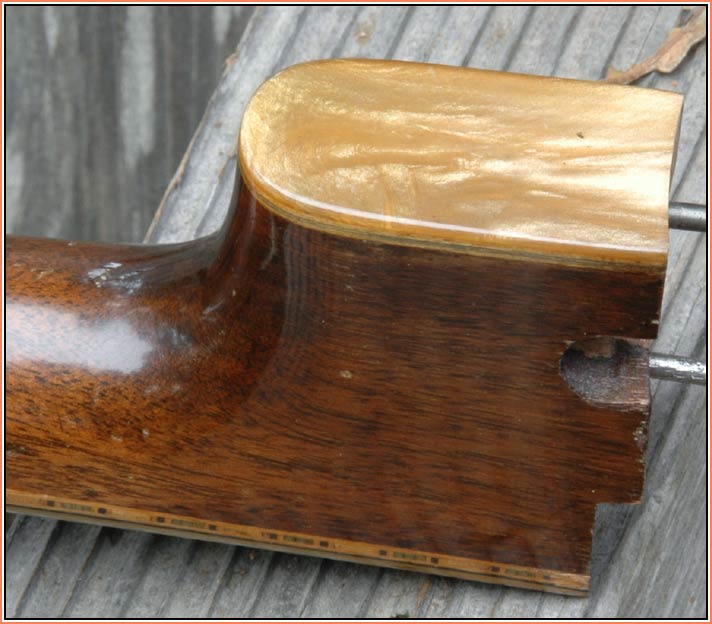 ---
---
---
To see other instruments in the Players Vintage Instruments "Museum" please Click here
To see instruments For Sale at Players Vintage Instruments Please Click here Thanks
---
Contact:
Lowell Levinger
Players Vintage Instruments
415-669-1107


Email us at: info@vintageinstruments.com
---
All images and text on this web site are :
Copyright 1997-2007 by Players Vintage Instruments.
---