1900 Martin Style 4 Mandolin
Outstanding original condition
Abalone borders the top and soundhole
Ornate inlaid pickguard
Singing cherubs and fronds engraved on the tuner coverplate.
Rosewood ribs.
Replaced tailpiece.

---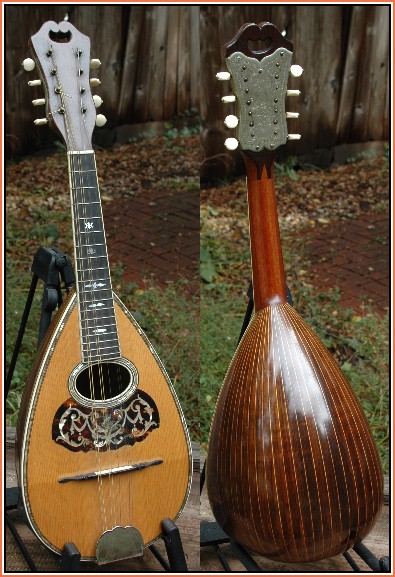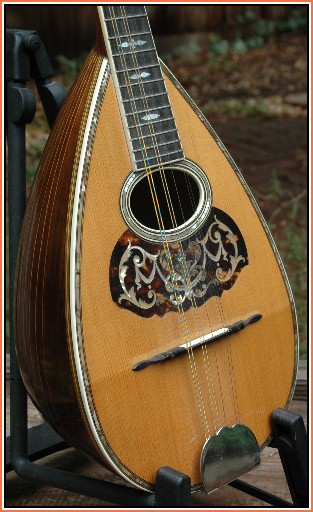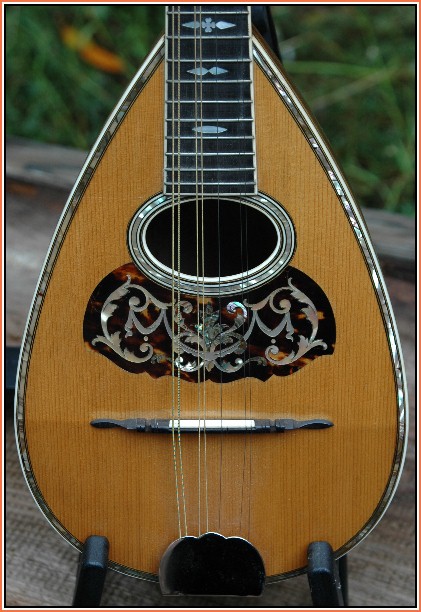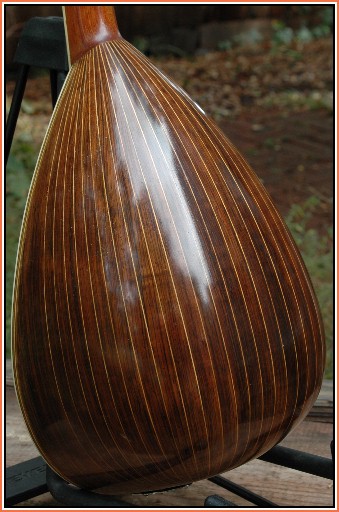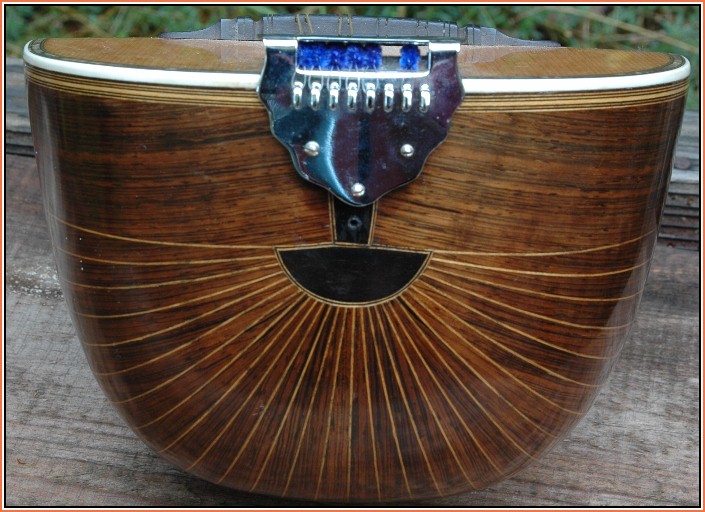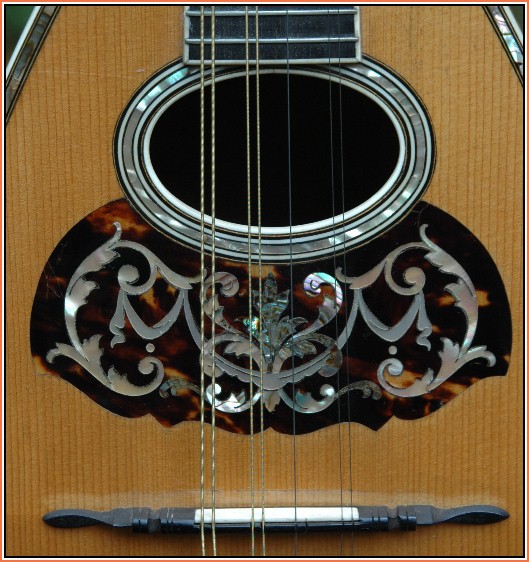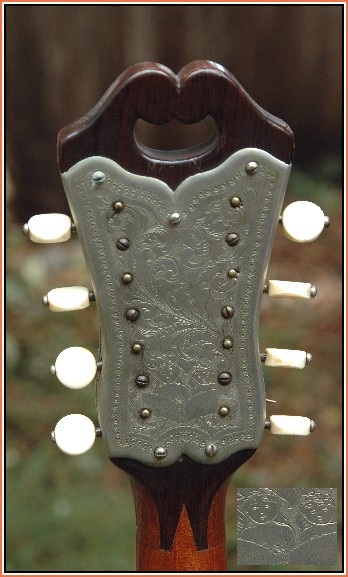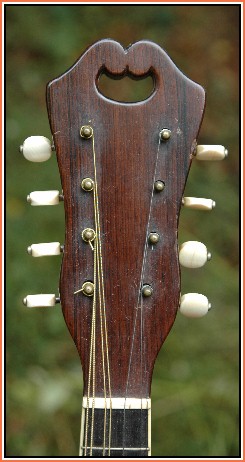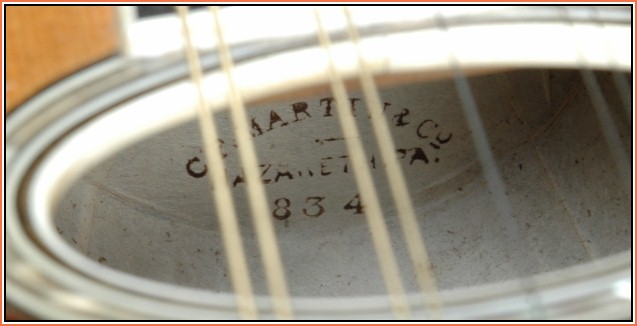 ---
This mandolin has gone off to a new home.
---
All images and text on this web site are :
Copyright 2004 - 2006 by Players Vintage Instruments.
---