1929 Gibson "Special" Mandolin


---
Late twenties prototype Gibson Mandolin
It's become known as "Lil Pup" and David Grisman has played it at quite a few gigs.
Nobody we know has seen another one.
It's got the 'extra' teardrop or comma soundholes in the upper bouts and a two point body shape. It has an F-5 fingerboard but not elevated and it joins the body at about the eleventh fret.
14" Scale length.
At least as rare as hens teeth and it sounds great.
---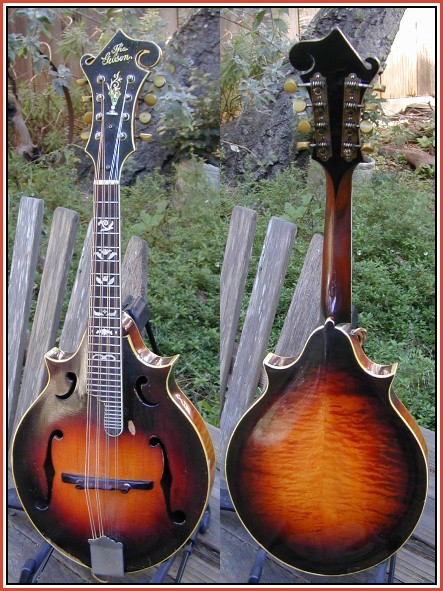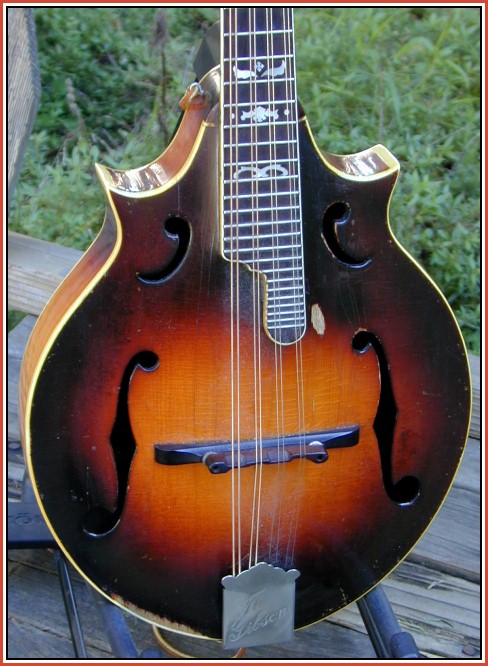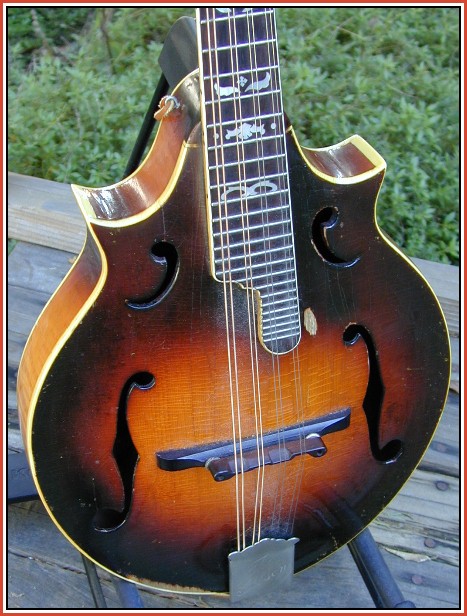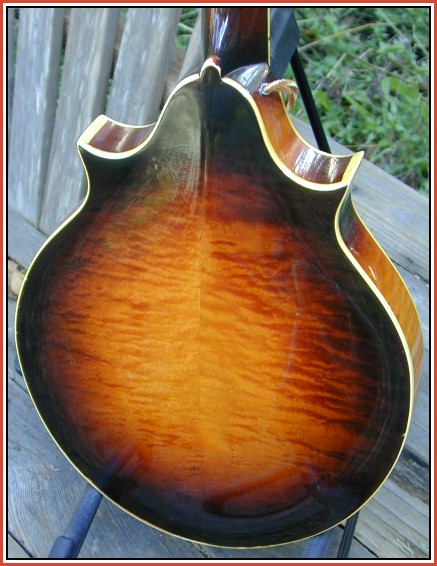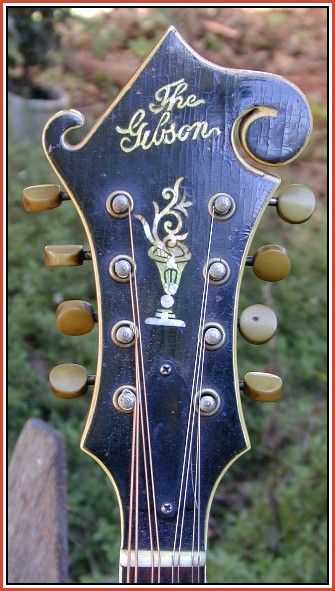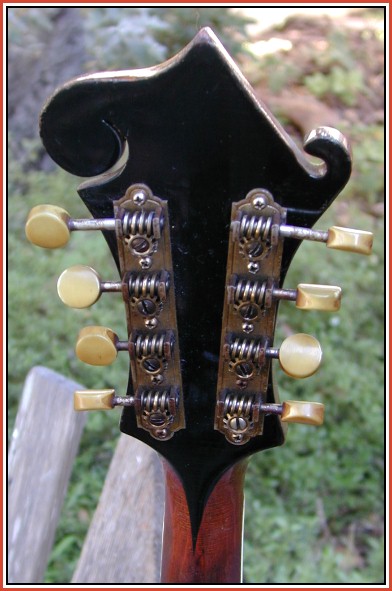 ---
---
All images and text on this web site are :
Copyright 2003 by Players Vintage Instruments.
---