1930's Leomaster Guitar
Made for Wm. L. Lange (Paramount) by somebody other than Martin, possibly Regal.
Whereas Martin did make some 30 odd Style "L" Paramount guitars for Wm. L. Lange, they evidently were not persuaded to produce this design.
There is a 'false' body within the main body with holes in its back toward the rear and, of course, the many holes atop the cavity between the inner and outer sides which is where much structural buttressing resides since there is no kerfing inside the inner body.

---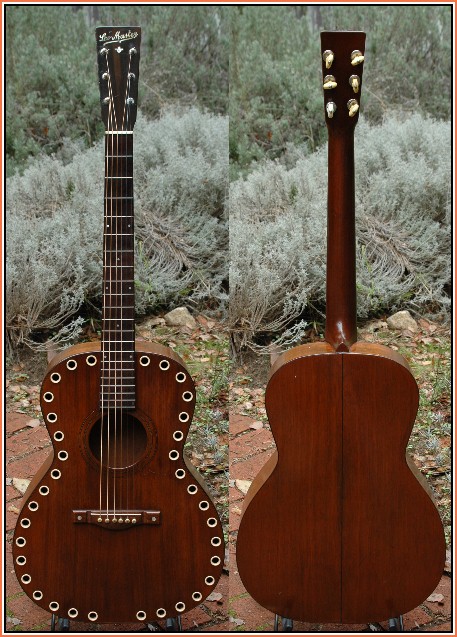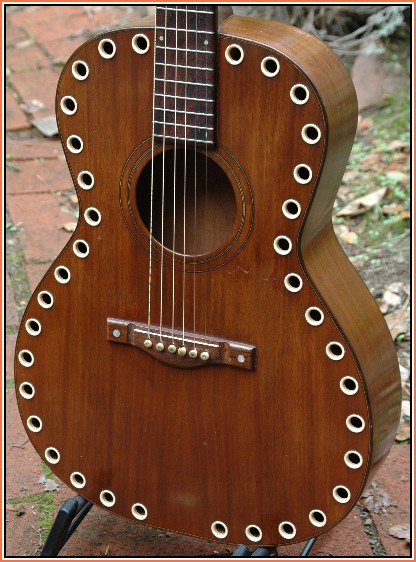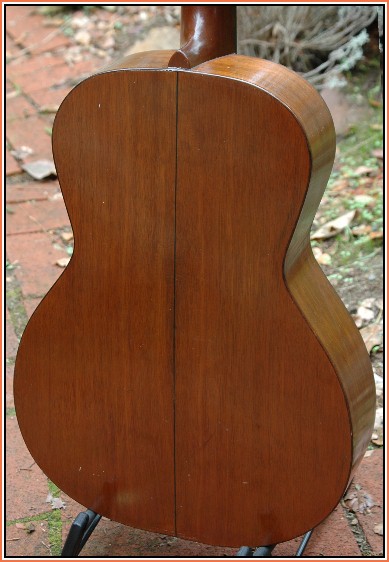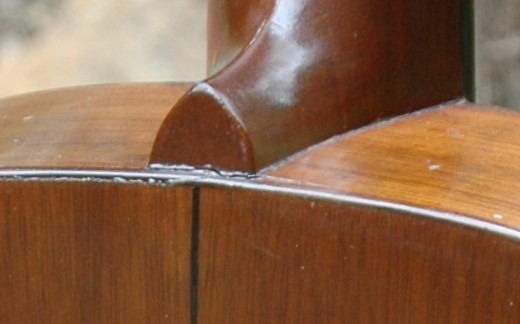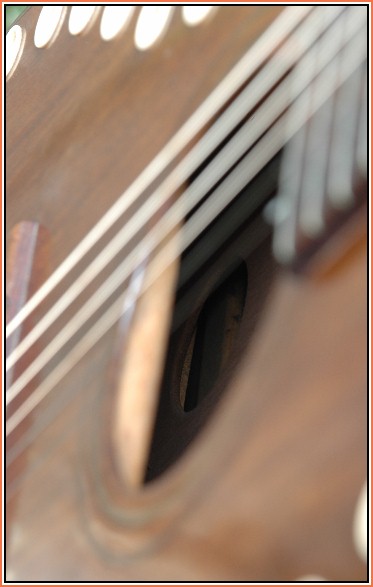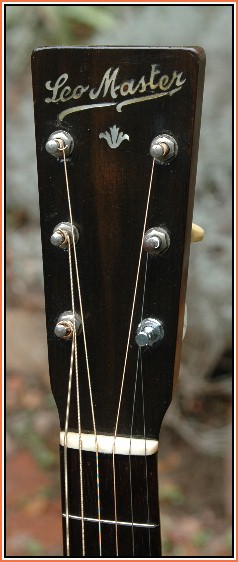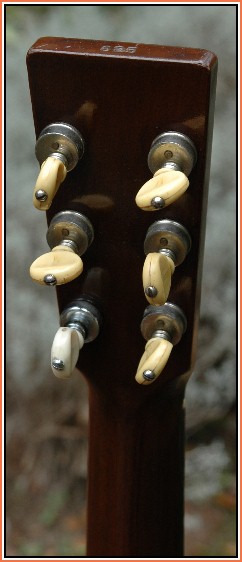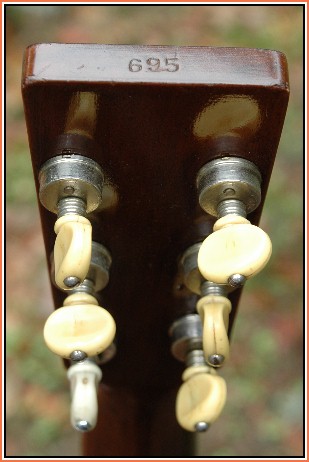 ---
---
All images and text on this web site are :
Copyright 2003 - 2005 by Players Vintage Instruments.
---