3 Gibson Tenor Guitars from the late twenties - early thirties
The one on the left is a standard TG-1 with the 12 3/4" Lower Bout, 23" scale length,
and 15 frets to the body.
Numbered on the neck block # 92 58
In the middle is a PG-1 plectrum guitar of the same body size but with a 26 1/2" scale length and
a generous 17 frets to the body ! Number #96 25
Then on the right we have what was likely a special order. No markings other than
# 93 62 on the neck block. 13 9/16" lower bout. Body is 4" deep at the
lower bout !! Yep... a Nick Lucas body with a 12 fret tenor neck. 23" scale.
All three have the Mastertone style banjo inlay on their pegheads and very similar sunbursts and wood.

---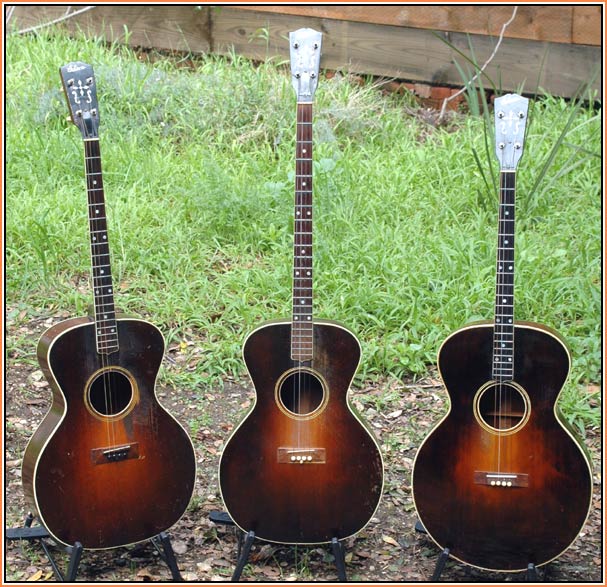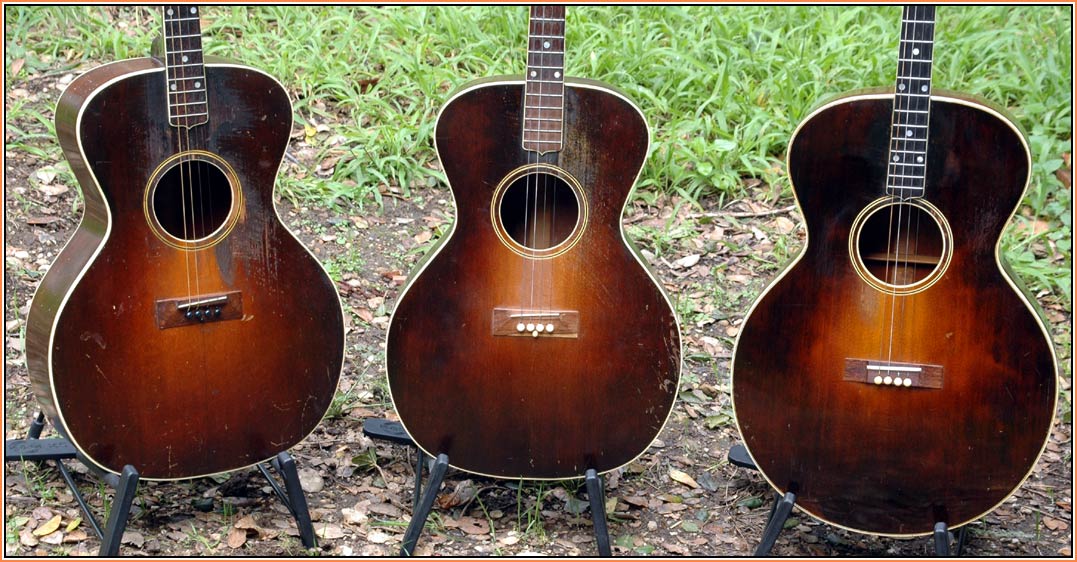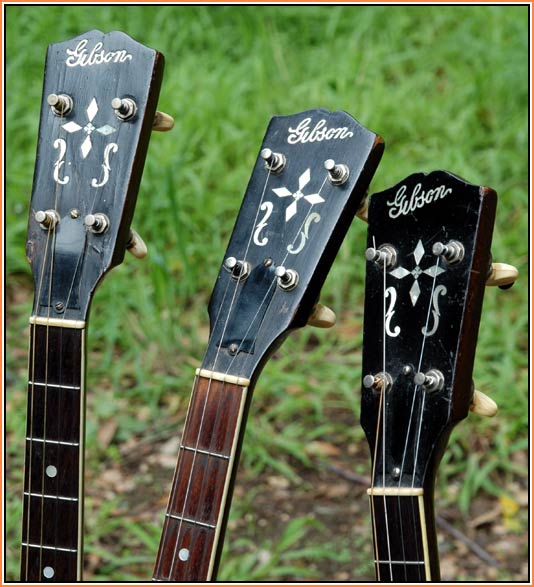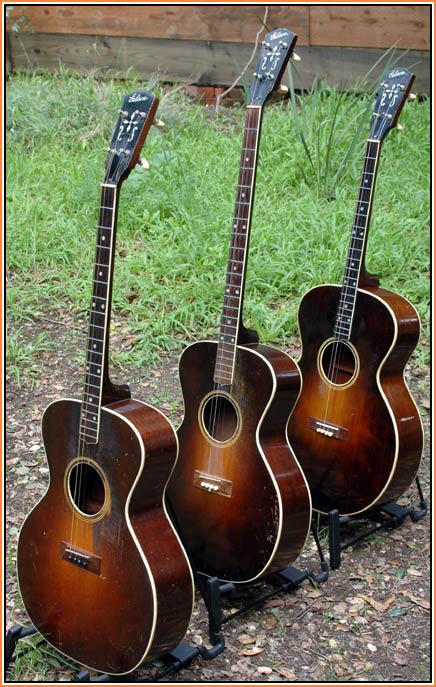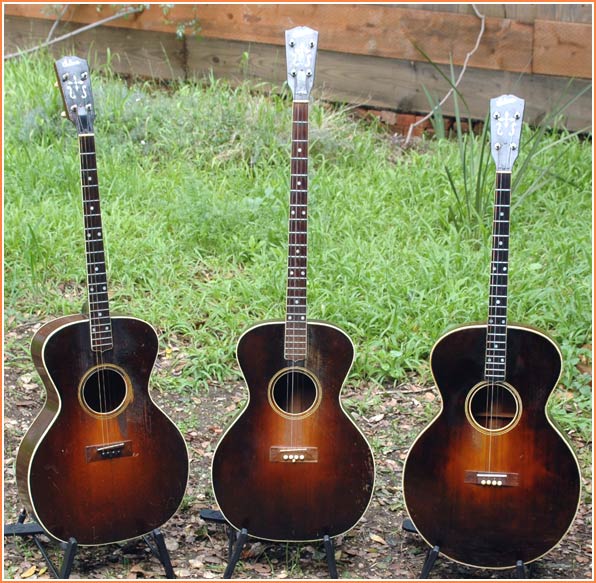 ---
---
All images and text on this web site are :
Copyright 2003 - 2006 by Players Vintage Instruments.
---